Discover more from @GlowingComics
Connecting you to the best manga and anime art. Created the World's First Glow-In-The-Dark Comic
Over 2,000 subscribers
Exciting News & Progress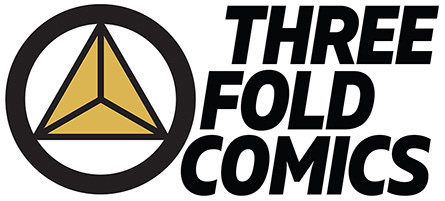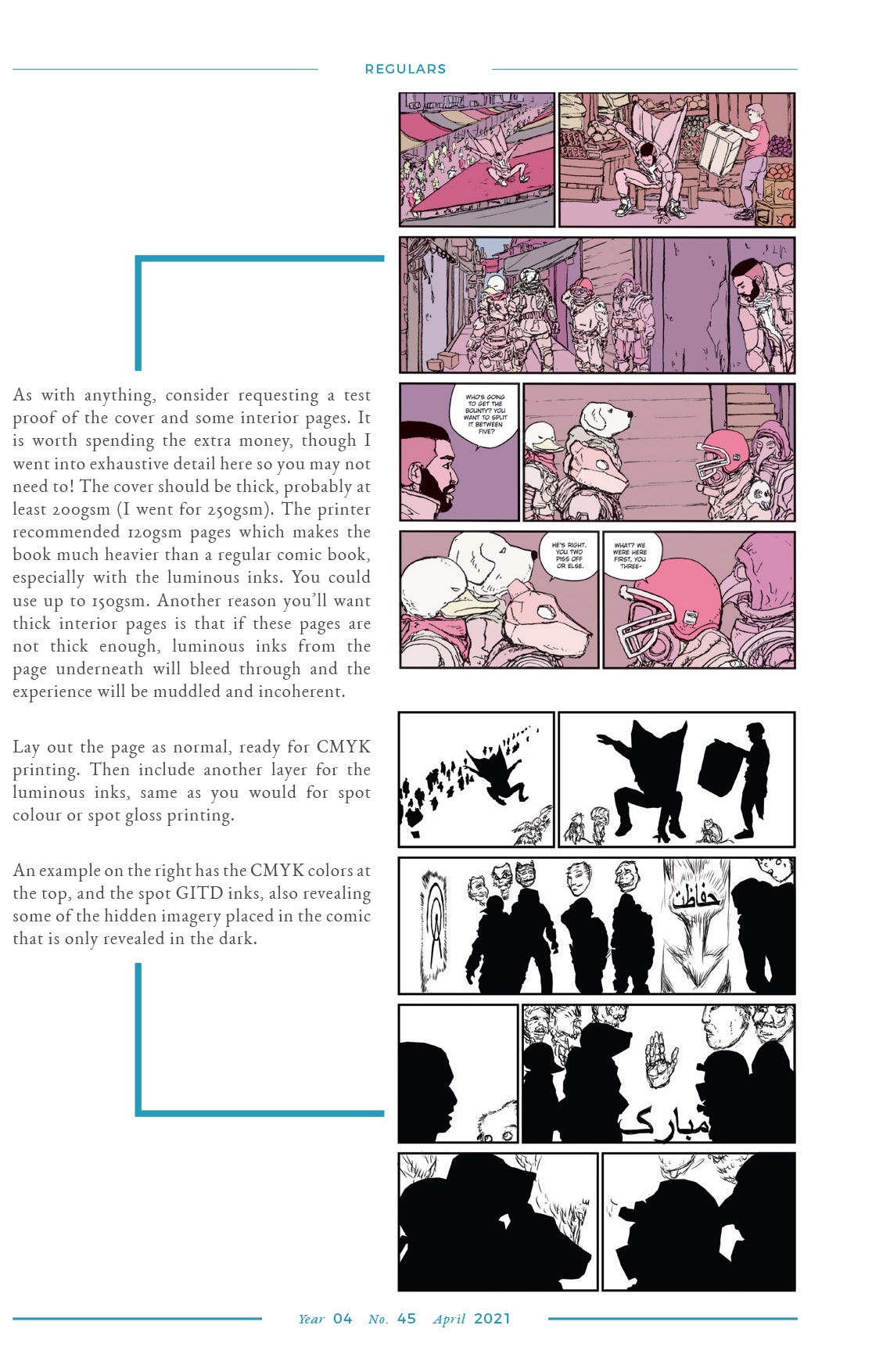 Preview page from my Panel X Panel article - regular page above, glow in the dark layer below includes hidden images https://gumroad.com/panelxpanel#FOeuR
Hi Folks,
Working away and GITD
Thanks to everyone with special perks who sent in their photos - it's very much appreciated. 
I'm working away, deep into finishing off comic to finalise and send to printer. I have actually drastically changed my working methods to speed up the process of making comics. After years of resisting, I have decided to draw comics digitally, and only create physical editions of some of the pages, for instance the ones that are physical rewards for backers. I may someday return to drawing every page with paper and ink, but I feel if the quality and production speed can be increased, it will be a worthwhile change.
Exciting News
There will be more of these awesome competitions in the very short future. For those that were really keen, the Akira competition I run next will blow you away - that's all I'm going to say, just expect a massive prize upgrade.
I'm thrilled to share this lovely email from the Akira competition winner:

Hello! It's been a while since my last reply, but the package finally
came through! To my actual surprise (This is my first ever giveaway that
I actually won material vise,I can not be more happier than right now),
I am simply beyond my words. It arrived yesterday morning, sorry for
messaging you back so late I have just been so outworldly mindblown and
damn obsessed with the gift, I was straight up way too exhausted to
write back after the whole day spent in cloud nine! I am so so so
thankful for hosting this, I was absolutely shocked to see the giveaway
a day later after I had watched the film for the first time back then,
and to see my name as the winner was just so unrealistic.

I am so blessed to have these wonderful, absolutely stunning figurines and a
whole bunch of my favourite movie/fantasy manga to accompany me and make
unforgettable memories. You have no idea how much I love the idea and
the whole theme in general, considering this my first actual collection!
It's such a life changing feeling to see stuff like these come to my
hands after I could only watch people brag about having them on youtube.

Also, I am so so so thankful for the price you covered sending this all
the way across our planet Earth, you really caught me there unready. I
basically payed nothing to this astonishing gift, you just blew my mind
with your generosity! Again, thank you so much for covering the taxes
and customs, thank you for this amazing opportunity, you really did bless
my uneasy teenage years. Here's few pictures I've taken to send you guys
in appreciation! That's the least I can do for you awesome people. I
can't wait to watch the film on the cd you sent me and get my hands onto
this insane manga! It's so damn cool. Thank you so much!
Best regards! 
Speak soon,
Nima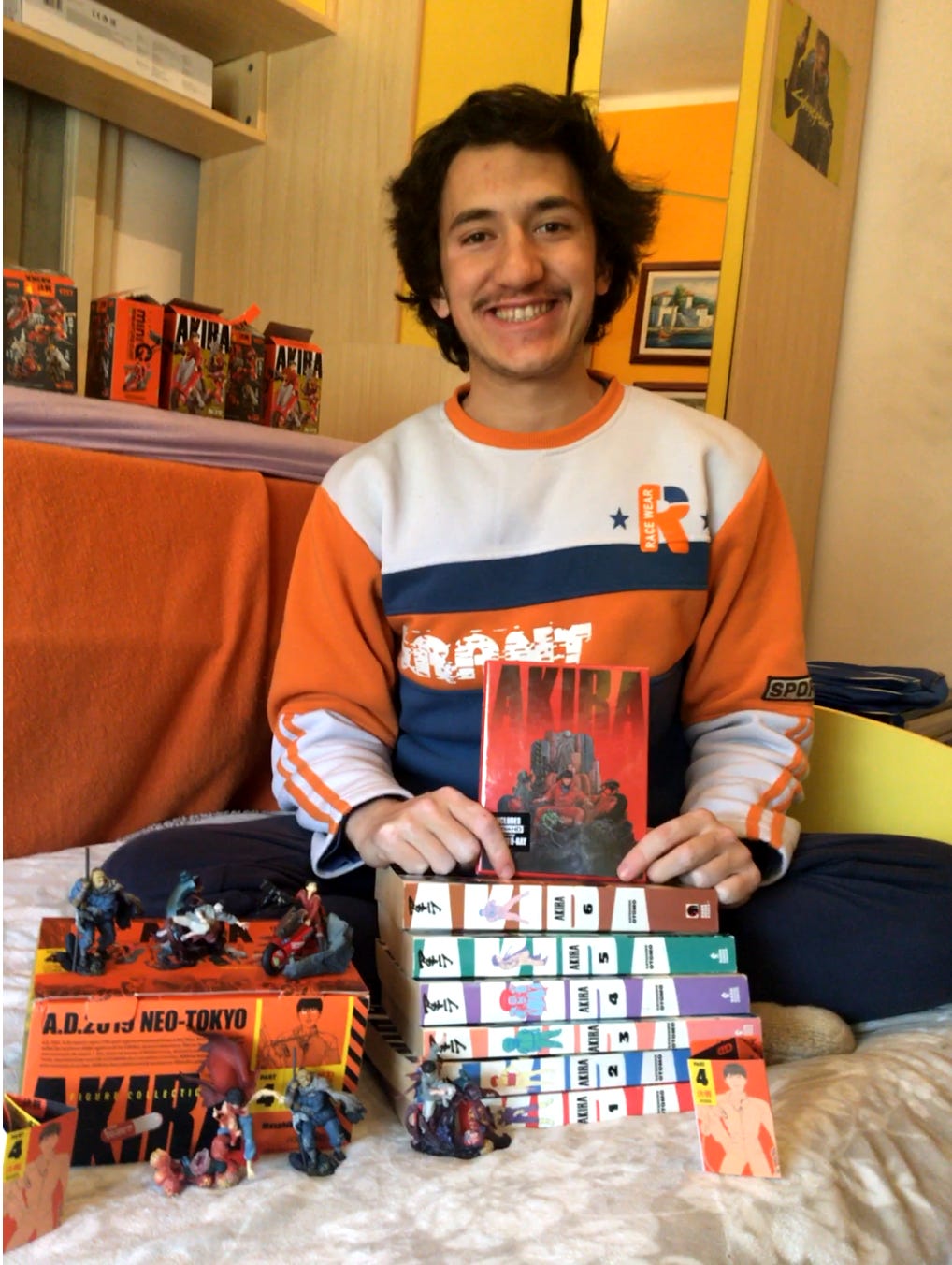 Photo of Dejan the winner from Serbia - he looks pretty happy!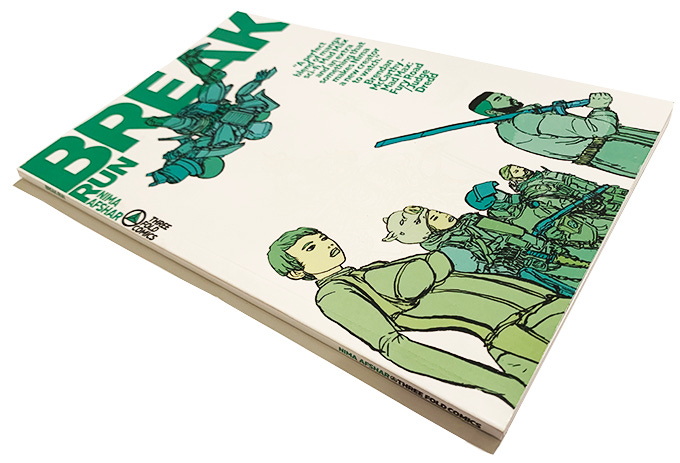 A physical copy of the book
Full colour 60 page square-bound comic

Size 17cm x 26cm (approx. 6.69 x 10.23 inches - US comic book size)

120gsm paper for interior pages (56 pages of story) and cover on 300gsm matt laminated card stock 

and every page will feature glow-in-the-dark ink
Pre-order Open For Short Time »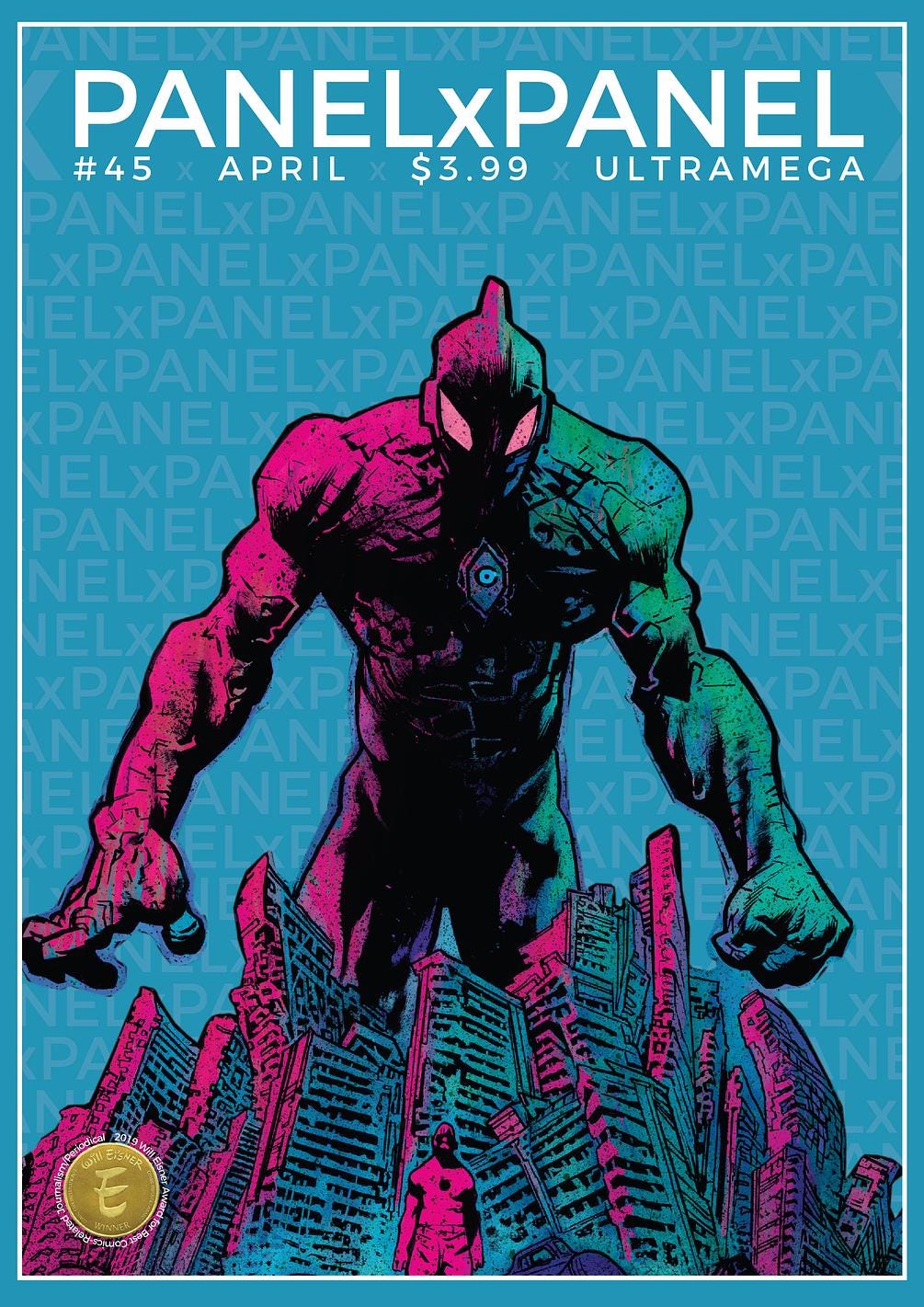 Panel x Panel
This April issue includes the full article which shows you how to make your own Glow-In-The-Dark comic

A big interview with James Harren on his work

An exclusive Strip Panel Naked article on visual storytelling

Further essays on the rise of manga-influences on modern comic artists